UNO-T
UNO-T ensures the highest temperature accuracy on sample temperature by controlling simultaneously 3 independent channels, that can be upgraded to control up to 6 independent channels.
The name "UNO" reflects the simplicity of the system, which allows temperature, humidity and CO2 conditioning in a very user friendly manner.
The controller is equipped with an on-board memory for data logging and a mini-USB port for data download.
UNO-T is a thermal controller for application where only thermal control is required (no gas/no humidity).
Temperature Range: 25 to 60 °C.
Temperature Accuracy:

±0.1°C in sample feedback mode
±0.3°C in camber feedback mode, if room T remains within ±1°C

4.3'' touch screen interface
On-board memory for data logging and mini-USB port for data download
Chambers available for any XY stage / piezo insert with Embedded temperature sensor in heated glass lid and in chamber body
Interchangeable magnetic inserts allow to host Petri, Slides and MW Plates
Magnetic locks hold the Petri, the Slides and the MW Plates in the correct position inside the chamber
Compatible with:

OBJ-COLLAR series, recommended for immersion objectives
Okolab DATALOG to access Data Logging / Remote Operation on pc

TTL communication option: order UNO-T-TTL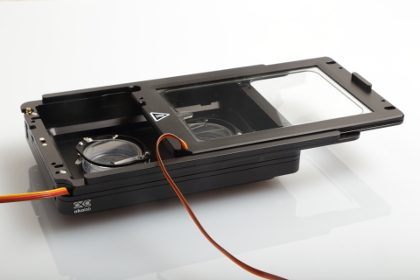 Compatible with any H301 Chamber
Chambers available for any XY stage / piezo insert with Embedded temperature sensor in heated glass lid and in chamber body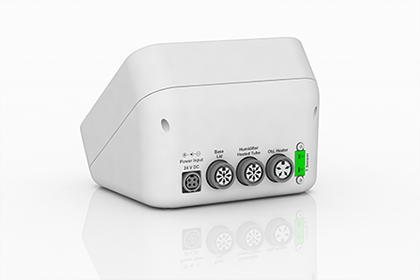 UNO-CONTROLLER back
Modern multichannel controller that can control simultaneously up to 6 independent channels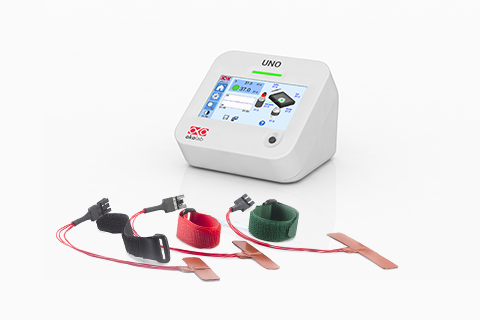 OBJ-COLLAR Series
Collars fit any objective on the market
Compatible with Inverted and Upright Microscopes
Chambers available for any XY stage / piezo insert
Manufacturer
Model or stage opening
Climate Chamber
Fixing tool
Applied Precision
51-603288-000 Deltavision Stage
H301-K-FRAME
DV-PA
Mad City Labs
Z100/Z500 Piezo stages
H301-MCL-Z100/500
-
Marzhauser
Scan IM series (110x160mm opening)
H301-K-FRAME
-
Thorlabs
Thorlabs MLS203-1 /MLS203-2
H301-K-FRAME
THORPA
Upright Microscopes
any stage for uprightmicroscopes
H301-UP
-