CO2 - O2 CONTROLLERS
The Bold Line CO2 (and / or O2) controllers connect to the Temperature Controller via a cabless connector and are operated through the same OKO-TOUCH.
CO2 and or O2 accuracy is ±0.1% with adjustable total output flow rate.
When Humidity control is required, the Active Humidity Controller, can be connects to the Bold Line Gas controller.
Features
CO2 accuracy: 0.1% (see Controller page for more info)
O2 accuracy: 0.1% (see Controller page for more info)
Touch Screen Interface - OKO-TOUCH
Output Flow Rate: adjustable from OKO-TOUCH
Compatible with Active Humidity Controller
Programmable CO2 (and /or) O2 cycles
Compatible with SMART BOX for data logging and remote operation
Data Logging via OKOLAB Data Log Software
Compatible with: NIS Elements, Metamorph, Micromanager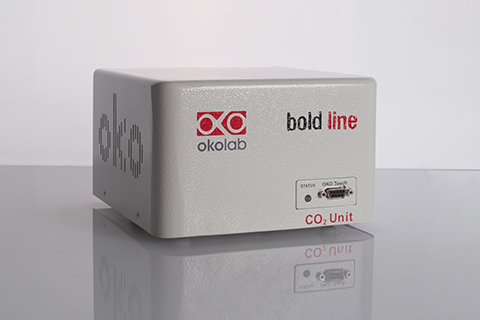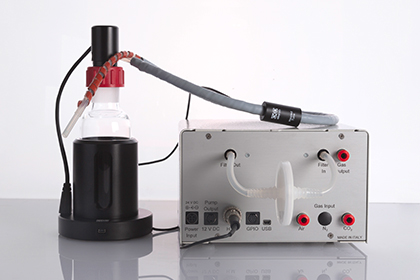 Preventing evporation?
Use the best Humidifier on the market: ACTIVE HUMIDITY CONTROLLER
It connects to the Gas Controller and shows up in OKO-TOUCH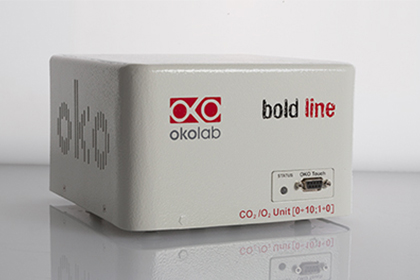 Hypoxia and / or Hyperoxia ?
Oxygen control is our pride.
Check out the available solutions in the Controller List
Multiple units ? Be Smart - go central
One controller feeds up to 10 microscope incubators.
Microscopes can be in different rooms.
Available Bold Line Digital Controllers